Presenters
These are some of the AMAZING women who have presented over the last ten years ...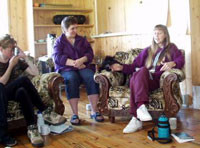 Wynter Langston 
www.wynterlangston.com
Rae Bilash
Trager - Hakomi, CranioSacral Therapist
www.raebilash.ca
Dori - Nanaimo
Tissue Lantern Making Workshop
dorimiller@shaw.ca
Eileen Ann Marie - Ontario
Shaman - Life Coach
msn4eileen@hotmail.com
Angelika Kolb Germany
Phyllis Krystal method workshop
angelika.kolb@arcor.de
Doreen Dubois Holmes - Winnipeg
www.avoicefromheaven.ca
Saje Fitzgerald - Victoria
Sacred Movement
sajefitz@uvic.ca
Dianna Thorne
Life Balance Workshop
dianna.thorne@shaw.ca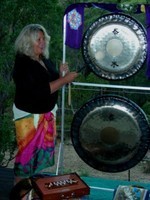 AUSTRALIA PRESENTERS
Kali Shub - Sacred Sound & Yoga
www.yahayoga.com
Stef Vandenhoek
Flower Essences Workshop
stefvandenhoek@bigpond.com
Robyn Whitehill - One-on-one Coaching & Huna Massage
www.inspiredwomen.com.au
Deanna Eagger - Oracle readings Deanna.Eagger@eosjv.com
Shirley Tonkin - Chakra Dance stonkin@chakradance.com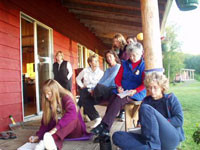 VANCOUVER ISLAND
Rosanna Barnard - Power Animal Journey rosanna@wolvesdenhealing.com www.wolvesdenhealing.com
Jan Spurrill - USANA healthpower@telus.net
Linda Anderson - USANA Linda_anderson@usana.com
Elyse - Raw Food livingrawkitchen@gmail.com
Lorraine Jordan- Passion Test  | ljordanp@shaw.ca  | www.enlightenedescapes.com
Ana La Rai - laurie.sagle@sympatico.ca  | www.wavesofcreation.com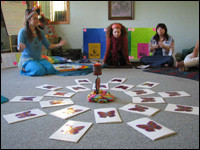 June Swadron - Writing Workshop
Women's Inspirational Stories juneswadron@shaw.ca www.juneswadron.com
Cathy Gordichuk - Colour Energetics www.colourenergetics.com
Charmaine Allen
Nurture Thyself Day Spa
nurturethyself@shaw.ca | www.nurturethyselfdayspa.com
Andrea Wingerter - Law of Attraction Coach/Facilitator - Is it Bliss?! www.isitbliss.com
Karen Boissenneault - "Nia" Instructor - www.niac.ca karenia@shaw.ca
Carole Clement - Life Mandala Workshop - www.yogalife.ca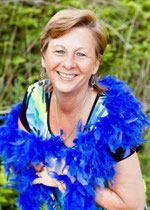 Marilyn Rose - Singer/Songwriter/Facilitator
marilyn@marilynrose.ca
Grace Gerry - "Emotional Fitness"
www.gracefulsolutions.ca
Johanna Vanderpol - Emotional Intelligence Coach
info@johannavanderpol.com
Deborah Redfern - Being in your Element
www.estel.ca
Annik Moyal-Waldman, M. Ed. - "Loving Self Care for Outrageously Fabulous Women"
Annik@WestCoastSolutions.biz
Lowell Ann Fuglsang - "Creating new Life Patterns"
www.workstylelifestyle.com
Nancy Campbell - www.virtuesproject.com - nancampbell@shaw.ca
Linda Storey - www.EverydayChoicesCoaching.com
Connecting With Your Natural Selves...you're more than you think you are. NLP Counselor - LOA Coach - EFT Practitioner
Lori-anne Demers - Master Certified Coach - www.lademers.com
Melanie Lichtinger - Professional Astrologer - www.islandnet/~licht
Lorna Harvey - Relationship Coach - lmh_coaching@hotmail.com
Wendy Foster - Life Coach
wendy@wendyfoster.ca | www.yourjoycoach.com
Jan Hull - Studio 67/Communication Coaching and Healing Practices www.studio67.ca
Robin Gillmor - Passions Alive Robin helps people to bring what they love to life- both in work and at play and will make sure we are having fun through group activities
PassionsAlive@hotmail.com
Jane Mackay - Pivot Point Coaching
"Getting Clear, Confident & Courageous with your Next Outrageous Adventure"
www.pivotpointinternational.com
Faza Khan - Rainbow Movement Workshop - 381-5855
Pat Nichol - Spiritual Vitamins - www.patnichol.com
Esther Hart - author - www.heartsolutions.com
Moneca Gabriel - Soul Connections Coaching www.toolsforthesoul.com
Valerie Stanley Jones - Rapid Regression Therapy www.mindpotentials.com
Jill Kirby - Body Talk Practitioner - jillkirby@holisticarts.ca
Tracey Huff - Sandler Training Institute - www.victoria.sandler.com
Sasha Verbruggen - Tarot, Healer, Goddess
free_spirit_sashie@yahoo.com.au
Saida Desilets - www.jadegodess.com
Michele Labelle -RT - Azur Yoga - www.azuryoga.net
Emily Wachter - Certified Medium Healer - wholenes@telus.net